Zillow has named its' top 10 real estate blogs in Baltimore based on traffic, and realtormarney.com is one of them!
I am proud to have been nominated, and the hard work I put into my Towson real estate blog is being noticed.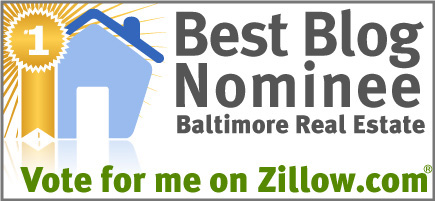 You can vote every day until August 11, 2010 at midnight, so please stop by daily (click the photo to take you to the poll) and vote for me!
Either way, don't worry, I will continue to provide in depth Towson real estate information, as well as activities and homes for sale in Hunt Valley and surrounding areas!
I appreciate the nomination, despite my issues with Towson Zestimates and their inaccuracies. The site has many great tools, but close valuations in our area is not one of them.
Thank you for your continued support and readership. If you have any Baltimore real estate topics you would like to see me cover, please contact me!